BuggyBags Launches
The
New Std Class Seat
Fitted to a Flexifoil 2002 Kite Buggy
Many Hours and Prototypes have been invested designing a Seat that offers something totally new for buggies with shallower frames.
We finally came up with this, a Seat that offer much needed back support, whilst still preserving the look of the buggy, with minimal strapping at the rear.
The Back Rest is also Adjustable allowing the rake angle to be altered to your ridiing style
You can see that we have managed to get at least 14-15 inches of support into the rear of the seat, thats a 12 inch ruler placed in the seat to give you an idea of scale.
Adjustable Back Rest
The rear of the Seat can be seen here, with the Double Back Support Straps the same as our T3 Race Buggy Seat design.
Stainless Steel Fittings All round to ensure Durability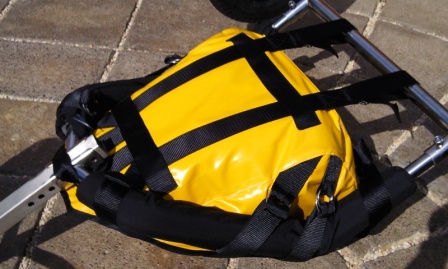 Our tried and tested Underslung support to evenly distribute the weight of the Pilot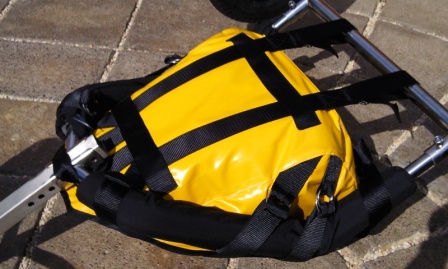 Adjustable Back Support Shown Below
Side Attachment Points
Prices to Follow 29/05/2011
DISCLAIMER
The seat is NOT endorsed for use to jump the buggy, or for the buggy to leave the ground at any time.
Using a Kite Buggy for Airborne Sports is
Dangerous
and WILL
result in injury to
you, others or actual damage to YOUR buggy/seat.
Buggybags cannot accept any liability for use of your equipment in this way
Note: We are not Associated to
Flexifoil Company in any way.